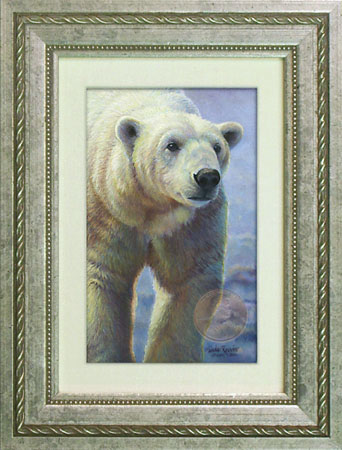 Actual size
Awakenings
Polar Bear
Traditional Miniature
Acrylic
Image: 3 3/4 x 2 1/4"
Frame: 6 1/4 x 4 3/4"
Private collection
The penny appearing on the artwork is only for scale.


Cider Painters of America's 27th Annual International Exhibition of Fine Art in Miniature at the Vgogh Gallery in Kingston, PA is now over. Awakenings was personally selected by CPA's president for the very special Presidential Award.