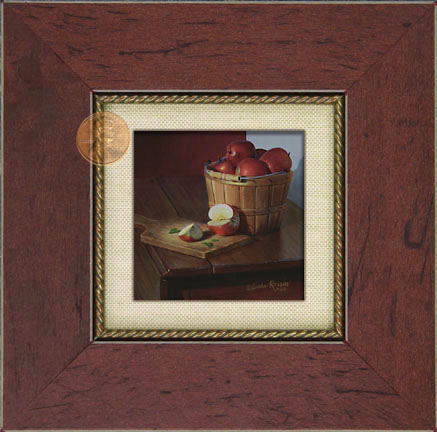 Actual size

Best of Show was awarded to this little piece at Artistic Designs Gallery's annual miniature art show in Brownsburg, IN. It most recently received the CPA Americana Award at the annual MPSGS exhibition, Strathmore Mansion, North Bethesda, MD.


Enlarged: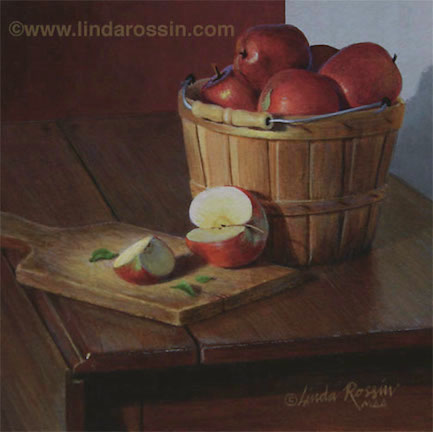 An Apple a Day
Traditional Miniature
Acrylic
Image: 2 1/4 x 2 1/4"
Frame: 6 x 6"
Hand wrapped fabric mat
The penny appearing on the artwork is only for scale.
$850 USD