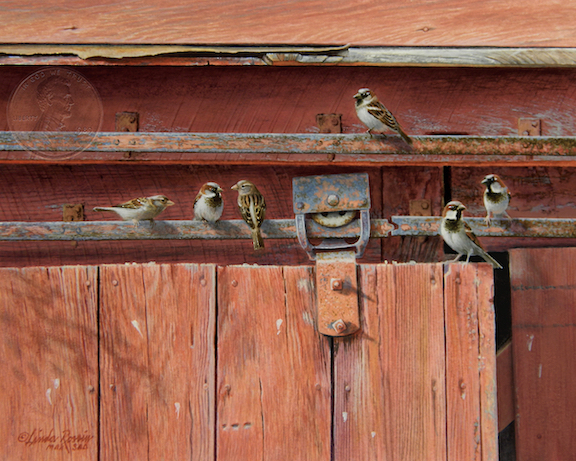 The penny appearing on the artwork is only for scale.
Winged Things
Society of Animal Artists
Special Online Exhibition
August 4 - December 31, 2022
This is an online only exhibition, featuring 72 works by members of the Society of Animal Artists that is all about things with wings. This international show is not only about birds, but includes mammals, insects, and even lizards. I think you will find this stunning fine art collection to be an interesting and diverse display of any winged thing you can imagine. To see the show, click on the link above.